At Arbor, we envision a world free of disease by using genetic medicines to fundamentally shift the paradigm from treatment to functional cure, and ultimately to prevention. We aim to accomplish this through the discovery of programmable DNA editors with the power to enable bespoke curative genetic medicines for patients.
We believe gene editing therapeutics cannot be approached as "one size fits all" – as it is clear that each disease requires a unique approach to DNA editing. Guided by cutting-edge science and driven by a passion to deliver for patients, we have amassed one of the most talented and dedicated teams in the field to continue building upon the groundbreaking work of our founders.
The result is the most extensive toolbox of genomic editors in the industry to date, which covers more than 90% of the genome—allowing us to begin with the underlying disease pathology and then choose an optimal editing approach for that disease. We believe this approach can yield important medicines and put cures within reach for patients with a wide range of genomic diseases.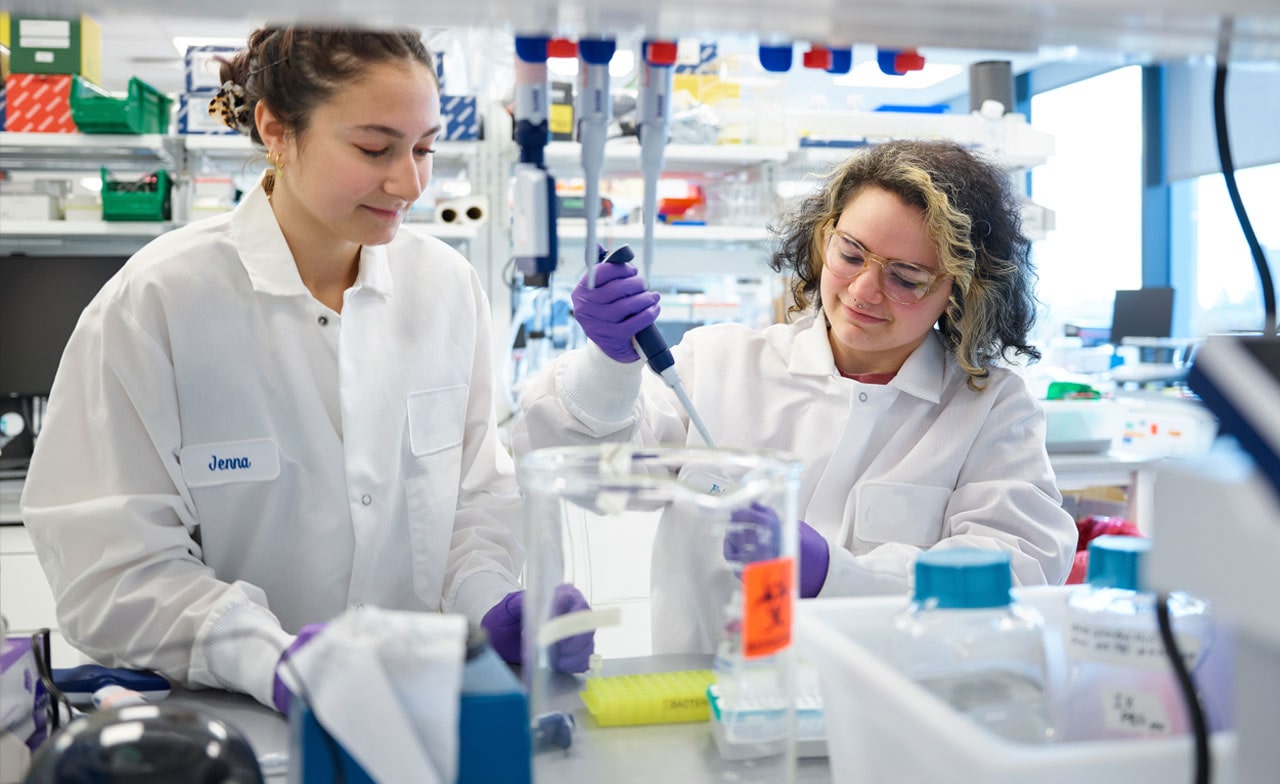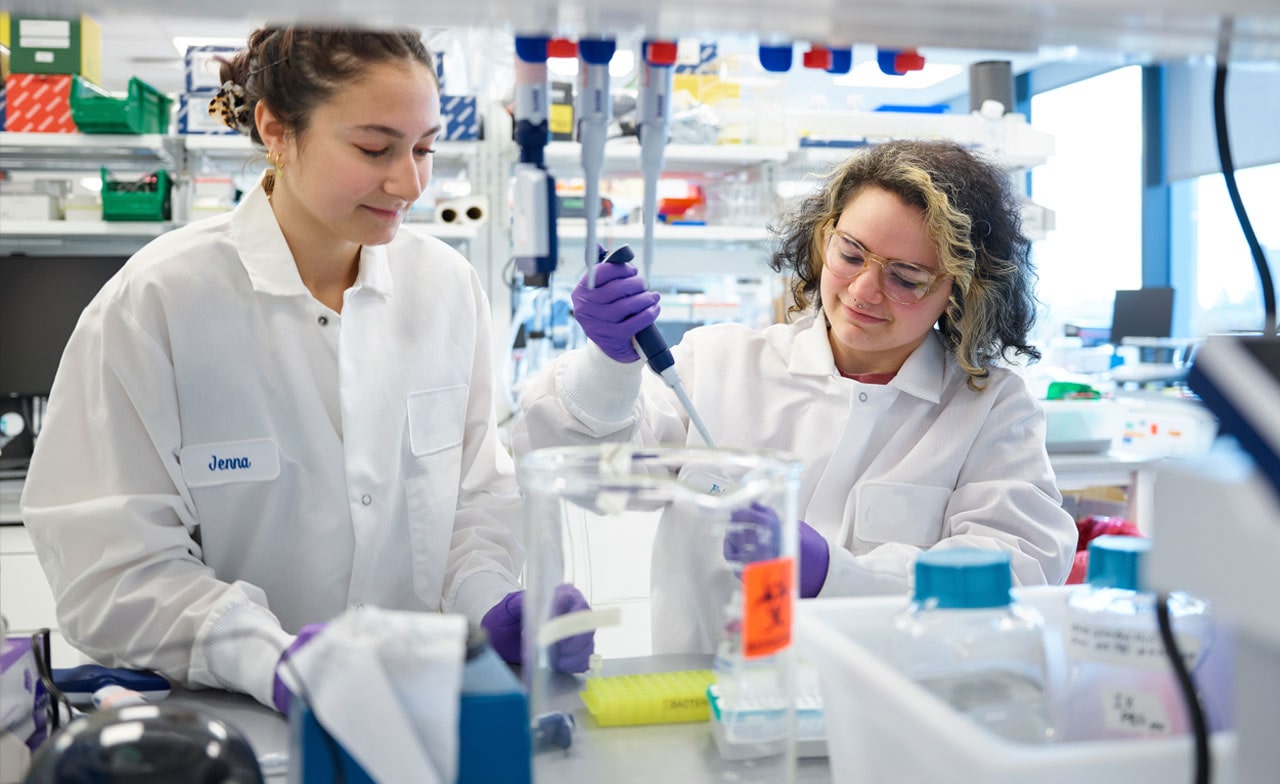 May: Closed on $15.6M Series A raise
June: Optimized lead candidate for mammalian activity
July: Eight unique DNA-targeting CRISPR systems
August: Discovery of type V CRISPR-associated transposase system (Nature Reviews Microbiology)
August: Expanded partnership with Vertex to include ex vivo engineered cell therapies
November: Closed $215 Million oversubscribed Series B Financing
December: Entered into gene editing technology licensing deal with Lonza
Arbor founded by Feng Zhang, David Walt, David Scott, and Winston Yan
March: Multiple nuclease candidates demonstrate mammalian activity
September: Engineering efforts yield candidates with Cas9 equivalent activity
February: Entered license agreement with Edigene to advance ex vivo engineered cell therapy programs
May: Engineered Cas12i2 as platform for genome editing (Nature Communications)
August: Established partnership with Acuitas Therapeutics for LNPs for rare liver diseases
September: Named one of Fierce Biotech's "Fierce 15"
Arbor founded by Feng Zhang, David Walt, David Scott, and Winston Yan
May: Closed on $15.6M Series A raise
June: Optimized lead candidate for mammalian activity
July: Eight unique DNA-targeting CRISPR systems
August: Discovery of type V CRISPR-associated transposase system (Nature Reviews Microbiology)
March: Multiple nuclease candidates demonstrate mammalian activity
September: Engineering efforts yield candidates with Cas9 equivalent activity
August: Expanded partnership with Vertex to include ex vivo engineered cell therapies
November: Closed $215 Million oversubscribed Series B Financing
December: Entered into gene editing technology licensing deal with Lonza
February: Entered license agreement with Edigene to advance ex vivo engineered cell therapy programs
May: Engineered Cas12i2 as platform for genome editing (Nature Communications)
August: Established partnership with Acuitas Therapeutics for LNPs for rare liver diseases
September: Named one of Fierce Biotech's "Fierce 15"
Feng Zhang, Ph.D.

Arbor Co-founder; Core Member, Broad Institute of MIT and Harvard Investigator

David Walt, Ph.D.

Arbor Co-founder; Core Faculty, Wyss Institute at Harvard University; Hansjorg Wyss Professor of Biologically Inspired Engineering, Harvard Medical School; Professor of Pathology, Brigham and Women's Hospital; Associate Member at the Broad Institute; Institute Professor, Howard Hughes Medical Institute

David Scott, Ph.D.

Arbor Co-founder, Head of Innovation

Winston Yan, M.D., Ph.D.

Arbor Co-Founder, Head of Translational Strategy

Feng Zhang, Ph.D.

Arbor Co-founder; Core Member, Broad Institute of MIT and Harvard Investigator

David Walt, Ph.D.

Arbor Co-founder; Core Faculty, Wyss Institute at Harvard University; Hansjorg Wyss Professor of Biologically Inspired Engineering, Harvard Medical School; Professor of Pathology, Brigham and Women's Hospital; Associate Member at the Broad Institute; Institute Professor, Howard Hughes Medical Institute

David Scott, Ph.D.

Arbor Co-founder, Head of Innovation

Winston Yan, M.D., Ph.D.

Arbor Co-Founder, Head of Translational Strategy
Nolan Townsend, MBA

Chief Executive Officer, LEXEO Therapeutics

Paul Meister, MBA

Chairman of the Board; Co-Founder, Liberty Lane Partners

David Walt, Ph.D.

Arbor Co-founder; Core Faculty, Wyss Institute at Harvard University; Hansjorg Wyss Professor of Biologically Inspired Engineering, Harvard Medical School; Professor of Pathology, Brigham and Women's Hospital; Associate Member at the Broad Institute; Institute Professor, Howard Hughes Medical Institute

Keith Crandell, MBA

Co-Founder & Managing Director, Arch Venture Partners

Mark Angelino, Ph.D.

Venture Partner, Third Rock Ventures

Rami Harawi, MBA

President & Founder, Orion Advisory

Devyn Smith, Ph.D.

Chief Executive Officer

Chen Yu, M.D., MBA

Founder & Managing Partner, TCG X
Scientific Advisory Board
Clotilde Lagier-Tourenne, M.D., Ph.D.

Associate Professor of Neurology, Harvard Medical School; Associate in Neuroscience, Massachusetts General Hospital; Healey Family ALS Endowed Chair for Research

Le Cong, Ph.D.

Assistant Professor of Pathology and Genetics, Stanford University

Britt Adamson, Ph.D.

Assistant Professor of Molecular Biology and the Lewis-Sigler Institute for Integrative Genomics, Princeton University

Guangping Gao, Ph.D.

Co-Director, Li Weibo Institute for Rare Disease Research; Director, Horae Gene Therapy Center and Viral Vector Core; Professor of Microbiology and Physiological Systems; Penelope Booth Rockwell Professor in Biomedical Research, University of Massachusetts Medical School

Malin Parmer, Ph.D.

Professor, New York Stem Cell Foundation - Robertson Investigator; Research Team Manager, Professor, Developmental Regenerative Neurobiology, Lund University

Kevin Alexander, M.D., F.A.C.C., F.H.F.S.A.

Assistant Professor of Medicine - Cardiovascular Medicine, Stanford University School of Medicine

Patrick Hsu, Ph.D.

Assistant Professor and Deb Faculty Fellow, University of California, Berkeley

Yizhou Dong, Ph.D.

Associate Professor Pharmaceutics and Pharmacology, Ohio State University, College of Pharmacy

Stephen Goff, Ph.D.

Higgins Professor of Microbiology & Immunology and Biochemistry & Molecular Biophysics, Columbia University

Osamu Nureki, Ph.D.

Professor, Dept of Biophysics and Biochemistry, Dept of Biological Sciences, Graduate School of Science, University of Tokyo School of Science
We have attracted capital from top investors in the industry including: